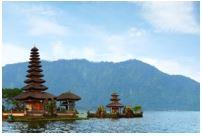 Japan is widely known as one of the safest countries in the world to visit and also to have tourist-friendly destinations. Being Japan's second-largest metropolitan city, Osaka is one of the top destinations for tourists to explore. Osaka is the perfect place to visit for the food enthusiasts as it is famously known as the "Nation's Kitchen" for their unique and delicious local foods such as okonomiyaki and takoyaki. Osaka draws the attention of many for not only having delicious cuisines but also, it has Universal Studios Japan that suffices enough reason to visit Osaka.
Best time to fly from Iloilo to Osaka
Osaka is an ideal place to visit all-year-round thanks to its temperate weather. Blessed with four seasons, Osaka offers diverse activities and festivals unique to each season. However, spring and autumn seasons are the best time to visit Osaka due to the moderate temperatures with an average temperature of 19 degree-Celsius. April and May are probably the best months to visit as tourists can enjoy the spring cherry blossoms known as Hanami. In September to November, the cooling down of temperature with clear skies and fallen leaves creates a romantic scenery of Osaka that attracts most tourists during the autumn season. The off-peak season is between June to August as the temperature in Osaka starts to increase gradually and also it is the beginning of the rainy season. If you are looking for a cheaper month, drop by in this period.
Main airports available in Iloilo and Osaka
Iloilo International Airport – The Iloilo International airport is the international airport serving the province of Iloilo in the Philippines. The airport is located in Cabatuan, 24 kilometres drive from Iloilo City. The airport is also among the top busiest airports in the Philippines which accommodates AirAsia, Cebu Pacific and Philippine Airlines. Many public transportations are available from Iloilo City to the airport such as shuttle vans, taxis and airport transfer buses. This international airport also provides airport lounges equipped with free WiFi.
Kansai International Airport – This international airport acts as the main gateway for Osaka Prefecture. The airport is located 38 kilometres from downtown Osaka on an artificial island. It has two terminals with Terminal 1 being the most extended terminal in the world with a length of 1.7 kilometres. The airport is also the third busiest airport in Japan as it serves as an international hub for lines of airways such as All Nippon Airways, Japan Airlines, Nippon Cargo Airlines and Peach Airlines. It is very accessible to the city. You can reach the airport by train, taxis and also shuttle buses. The airport also offers many shops and restaurants for visitors as well as numerous facilities such as airport lounges, clinics and many more.
Climate pattern in Iloilo and Osaka
Osaka's weather is humid subtropical with many cloudy days and also rainy days throughout the year. Hence, it is safe to say you need to check the weather forecast every time before you go out. The average maximum temperature in Osaka could exceed 30 degrees Celsius in summer while the minimum average temperature is around 1 degree Celsius in winter. The periods of April to June and September to November are the peak season to visit Osaka as the weather is perfect for enjoying outdoor activities with an average temperature of 20 degrees Celsius.
Highlight attractions in Osaka
Osaka Castle – Built-in 1586, the five-storey and 42-meter tall building was once the largest castle in Japan at that time. The castle survived many destructions throughout history. After being rebuilt in 1931, Osaka Castle remains as one of the famous, important historical buildings in Japan. Tourists can learn the history of Osaka Castle in the museum as well as enjoy the breath-taking view of Osaka from the top.
Osaka Aquarium Kaiyukan – One of the largest aquariums in the world, Osaka Aquarium features variety Japanese marine life as well as native mammals and reptiles. Unique to another aquarium, this one boasts nearly 27 big tanks that could accommodate an enormous whale shark and manta rays. Visitors could also experience close interaction with marine life in rooms created especially for that.
Universal Studios Japan(USJ) – Attracting more than 10 million visitors each year, this theme park became the top attraction and busiest sites in Osaka. Offering family-friendly areas, Universal Studios Japan is famously known for several unique theme rides such as The Wizarding World of Harry Potter and One Piece Premier Show. Go for a fantastic adventure here at USJ! Just a side note, visitors are recommended to book tickets in advance to avoid disappointments.