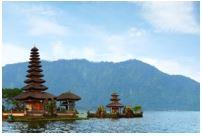 The capital city of France, Paris, is globally known as the centre for fashion, art and exquisite cuisine. This romantic city that invites romance everywhere, even walking by the scenic Seine and going for the candlelit dinner is something couples should do while in Paris. The food in Paris is rich, indulgent and most importantly will make you crave it, even more, when you are not in Paris. Filled with majestic historical buildings from the 12th Century, Paris is a top attraction to enjoy history and arts together with luxurious shopping sites in the same modern city.
Best time to fly from Iloilo to Paris
With Paris having four seasons a year, summer is said to be the best time to visit Paris for having long and sunny days with an average temperature of 20 degrees Celsius. Due to the warm temperature and long days, visitors have more time to enjoy sightseeing and planning outdoor activities. However, most places are overcrowded and more expensive during the summer. The off-peak season is from December to February where the temperature decreases and windy weather. But, travelling in winter is perfect for those with a lower budget with fewer visitors, shorter queues and lower prices.
Main airports available in Iloilo and Paris
Iloilo International Airport – Iloilo International Airport is situated in Cabatuan, Iloilo, the Philippines. The airport serves both Iloilo and Santa Barbara. Thus it is sometimes called Santa Barbara Airport. The airport is located 24 kilometres from Iloilo City and you can take rail, bus, car, jeepneys or even taxis to reach here. The fares may vary, do plan wisely so that you will not spend too much on transportation. Iloilo Airport is Philippine's fourth busiest airport which is understandable because many airlines are operating here. They are Cegbo, AirJuan, Cebu Pacific, Philippines AirAsia and PAL Express.
Charles de Gaulle Airport – Known also as Roissy Aiport, this airport is located 23 kilometres from northeast of Paris in a city called Roissy-en-France. Roissy Airport is Europe's second busiest airport as it is the central hub for Air France and other famous airlines like Star Alliance, SkyTeam, EasyJet, Vueling and Norwegian Air Shuttle. Bustling with domestic and international flights, this airport has three massive terminals and highly accessible via public transportations such as buses, high-speed train and taxis. The airport is also equipped with duty-free shops and restaurants for visitors to enjoy their time while waiting for their flights.
Climate pattern in Iloilo and Paris
Paris' climate is mostly temperate during all four seasons throughout the year. Hence, the weather makes it desirable to be visited all year-round. The temperature is pleasantly warm in summer with an average temperature below 20 degrees Celsius with some rainy and cloudy days due to the Atlantic Ocean. The maximum average temperature in Paris is 25 degrees Celsius while the minimum average temperature is 7 degrees Celsius. The peak season will be from May till September for the low risk of heatwave occurring and mild warm temperature but might be useful for visitors to bring raincoat or light sweater as it can rain during the day.
Highlight attractions in Paris
Eiffel Tower – Being the number one paid monument sites in the world, a trip to Paris is missing something and would not be complete without visiting Eiffel Tower. The 324-meter tall tower situated in the heart of the romantic city, Eiffel tower symbolises Paris' modern architecture. People all over the world travel far just to take a picture of this iconic tower. If you are not a fan of taking pictures, some other activities you can do is, you can either climb the 720 flight of stairs or taking the lifts (pre-book online) to the top and enjoy the majestic view of the major European city.
Arc de Triomphe – Arc de Triomphe is the grand arch located at the centre of the Place Charles de Gaulle honouring those who fought for France during the Napoleonic wars. Apart from being the world's most famous Arch, Arc de Triomphe is known as a principal, important patriotic symbol of the French. Climb up the spiral stairs to arrive at the top to have the best view of the entire city and a perfect angle of the Eiffel Tower.
Musee du Louvre – One of the world's most visited and largest art museums must be on the top checklist for Paris. Home to thousands of famous artworks from around the world including the masterpieces by Rembrandt, Michelangelo and da Vinci (the Mona Lisa), this museum is worth every penny spent. Standing in the middle of the vast courtyard of the Louvre with incredible architectural design, visitors could also admire the sunlight shimmering through the glass pyramid.