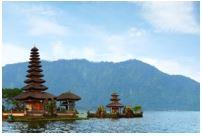 Set at an intersection of a river and a lake, Zürich is famous for being a culturally rich, efficiently run and an attractive city to live in. This Switzerland's largest and wealthiest metropolis is the hub for everything financial-related, but it is also bustling with tourism and art. No matter if you are travelling alone or with your family, this cosy town of Zurich will surely be worth a visit.
Best time to fly from Iloilo to Zurich
Travelling to Zurich can be done at any time of the year. However, the best time to visit Zurich is between June and August, when average temperatures, which hover in the low 70s, make swimming in the lake possible. Summer is usually the worst time to visit an also an expensive season to visit. But even in December, January and February, during the off-winter season, hotel rates remain high due to the city's proximity to the Swiss Alps' ski slopes. If you visit from March to May or between September and November, you might be able to find hotels at a cheaper rate, but Zurich cools down considerably during this time of year.
Main airports available in Iloilo and Zurich
Iloilo International Airport – This airport is located 19 kilometres away or a 20 to 30-minute drive from the city centre of Iloilo. The Iloilo International Airport is the fourth busiest airport in the Philippines and regarded as one of the country's most beautiful airports. This airport serves domestic and international flights to destinations such as Hong Kong, Singapore, Cebu, Manila, Cuyo and many more. Some of the airlines that operate here include Air Juan, Cebu Pacific and Philippines Airlines. This airport is equipped with amenities such as ample check-in counters, flight information counters, ATMs, shops and many more. To get to the city, there are a few public transportation options such as the Jeep, taxis and shuttle van.
Zurich Airport – Zurich Airport (ZRH) is the largest international airport of Switzerland and the principal hub of Swiss International Air Lines. It serves Zürich, Switzerland's largest city, and, with its surface transport links, much of the rest of the country. The airport is located 13 kilometres (8 mi) north of central Zürich, in the municipalities of Kloten, Rümlang, Oberglatt, Winkel, and Opfikon, all of which are within the canton of Zürich. This airport handles flights to many destinations such as Athens, Vienna, Kuala Lumpur, Singapore, New York and many more, operated by airlines such as Air France, Emirates, BH Air, Lufthansa and Qatar Airways to name a few. There are many amenities available at this airport such as cafes, restaurants, shops and ATMs. Travellers arriving at this airport can get to the city by transportation options to get to the city by taking the train, bus, tram or taxis.
Climate pattern in Iloilo and Zurich
The average temperatures in Zurich can vary drastically. The weather in Zurich is hot year-round. However, the warmest time to visit Zurich is in July, August, and then June. During these months, the temperature may reach up to 24.9°C with temperatures rarely dropping below 14.8°C at night.
Highlights in Zurich
Lake Zurich - This lake is one of the famous attractions of Zurich as it is a long, crescent-shaped lake. It passes the wooded peaks of Pfannenstiel to the east and the Albis chain to the west. You can walk along the scenic promenade, through the east shore in the Seefeld quarter. There you can look over to Uetliberg and view the hundreds of yachts and other craft at the lake in summer. Be prepared to walk because the promenade starts at Bellevue and extends for three kilometres down to Tiefenbrunnen. It's one of a network of walkways plotted around the lakeshore in the 1880s.
Beyer Clock and Watch Museum – Swiss-made watches are famous worldwide. Under the Beyer jeweller and watch shop on Bahnhofstrasse is a captivating museum that showcases everything about the history of timekeeping and the art of watch-making. It is a bit hidden but frets not because it is definitely worth the visit, Inside, you will be handed an iPad, which has in-depth information about each timepiece, the oldest going back 3,400 years.
Limmet Cruise – One of the best ways to see Zurich is via the cruise. Get on a voyage down the city's main river from the Landesmuseum (Swiss National Museum). There are cruises from April to October, with boats departing every half an hour. In July and August, you can make the trip any time between 09:05 and 21:05. You should not miss this opportunity to see the beautiful perspective of Zürich's Old Town, which sprawls across both banks of the river.