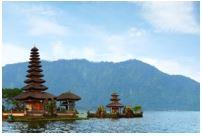 From sightseeing to hidden gems, Munich is rising as an important tourist destination in Germany and Europe. The city famous for its Oktoberfest festival with beers and pretzels has a lot of interesting sites so worth seeing. A mesmerizing and glorious city that shrugs off the sternness of buildings that are so prevalent elsewhere in Germany. You will also find that Munich is a perfect place to discover the Baroque style due to its churches and its major museums too.
Best time to fly from Manila to Munich
With the abundance of great activities to do both indoors and out, no matter the weather every season is the best time to visit Munich. During springtime from March to May, Munich boasts the blooming of beautiful flowers and fun festivals. Summer from June to August offers perfect outdoor activity weather for hiking, biking, swimming and beer gardens. Autumn shows off amazing foliage and is the most famed season in Munich, thanks to Octoberfest. However, be prepared for the most expensive accommodation and travel costs possible, due to the high demand. The charming and magical winter from November to February allows for winter sports and getting into the holiday spirit.
Main airports available in Manila and Munich
Ninoy Aquino International Airport - The Ninoy Aquino International Airport is located approximately 12 kilometres south of the city centre. It is one Air Force base and four different terminals sharing a common runway. You can travel between the terminals via a cab or a free shuttle bus which is scheduled every 15 minutes. The airport provides plenty of amenities for travellers to unwind before and after their journeys. You can get to and from the airport by taxi, private car or by bus service which is readily available.
Franz Josef Strauss Airport - As the primary international airport serving Munich, Franz Josef Strauss Airport is the second busiest airport in Germany in terms of passenger traffic after Frankfurt Airport. It is located 28 kilometres northeast of Munich, in Freising. It has two terminals linked by a covered atrium, a visitor centre, and a metro station. A modern airport that is well equipped with numerous amenities and facilities to make all travellers' journey pleasant and memorable. With many means of transport available, getting in and out of the airport is sure easy.
Climate pattern in Manila and Munich
The climate in Munich is continental with cold winters and mild to pleasantly warm summers. Owing to its location far from the sea and close to the Alps, the city is exposed to cold waves, so it is often the coldest city in Germany. The city is also subject to the Föhn, a warm and dry wind that descends from the Bavarian Alps to the south causing a rapid increase in temperature and a decrease in relative humidity which happens commonly during autumn. The daily average temperature ranges from 0 °C to 18.5 °C. The warmest time of year is generally in the middle of July with an average temperature of 24°C.
Highlights in Munich
Marienplatz - Munich's heartbeats start from here: Marienplatz with the New Town Hall is the world-famous centre of the state capital. Whether it's a daily carillon, a Christmas market during Advent, master celebrations of the big sports clubs or a stroll through the city with amazed visitors from all over the world, plenty is going on every season of the year. With its strategic location, Marienplatz is an ideal starting point for sightseeing tours through Munich. You can also do a free walking tour here without prior sign up.
English Garden - This is an absolute must-see in Munich! An English garden full of German culture with the Eisbach surfers wave where you can surf throughout the whole year and the Chinese tower beer garden where you can spend a whole afternoon. A marvellous and perfect place to chill out.
Münchner Oktoberfest – It is a world-famous must-see party at least once in a lifetime. Held annually in Munich, this folk festival runs for 16 days from mid or late September to the first weekend in October with more than 6 million people from around the world attending the event every year. An event not to be missed!