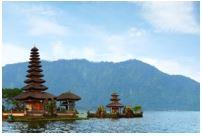 The Philippines is one of the famous holiday destinations among the tourist. One of the most interesting tourist destinations to check out in the Philippines is the Clark Freeport Zone. It is located within the area of Angeles city within the Pampanga province. Being a former U.S. airbase, Clark provides a glimpse of life at the airbase for visitors to experience, which is certainly a different take than the usual nature exploration that is common when coming to the Philippines.
Best time to fly from Cauayan to Clark Freeport Zone, Pampanga
The climate in Clark Freeport Zone, Pampanga is tropical year-round with an average temperature of 29-35 degrees Celsius. Clark Freeport Zone, Pampanga or Philippines, in general, has only two seasons which is wet and dry seasons where rainfall can be heavy during the wet or monsoon season and humidity during the hotter months can be high. The best time to visit Clark Freeport Zone, Pampanga would be between December to February when the weather is cooler with occasional showers. During this season, the sun shines bright, resulting in clear skies with the winds blow gently, which is suitable for outdoor activities. The off-peak season is between May to October where the climate during that season is unpredictable, rainfall is plenty and typhoons can sometimes occur anytime. Visitors should check the weather reports before going to this town. During this season you will find better flight tickets and hotel deals.
Main airports available in Cauayan and Clark Freeport Zone, Pampanga
Cauayan Airport - The Cauayan Airport is a commercial airport that serves the Cauayan and surrounding city, being one of the airports operating in the province of Isabela. The airport is located in the Barangay San Fermin which is about 5.7 kilometers away from the Cauayan city center. The airlines that mainly operate in this airport is Cebu Pacific and Cyclone Airways for destinations heading to and from the cities of Manila and Palanan, although there are also flights to other local destinations. Operated by the Air Transportation Office, this secondary airport has a 2,096 meters long runway that is made of concrete. It is easy to go in and out of the airport because there are many types of transportation available in Cauayan Airport for the visitors.
Clark International Airport - The Clark International Airport is an international airport that connects the Clark Freeport Zone in Angeles as well as Mabalacat with the outside world, specifically serving Central Luzon and Greater Manila Area. The airport is located in Clark Free Port Zone which is less than five kilometers from the Clark Freeport Zone while being 80 kilometers northwest of Manila. The airlines that operate in this airport are AirSWIFT, Asiana Airlines, Cathay Dragon, Cebu Pacific, China Eastern, Emirates, Jeju Air, Jin Air, Philippines AirAsia, Philippine Airlines, Qatar Airways and Royal Air Philippines among others. This airport consists of a terminal complex which has been recently expanded to increase its size and capacity from 2.5 million passengers to 4.2 million passengers per annum. There are also two more terminals expected to come later by 2025. To go in and out of the airport is easy because there are many types of transportation available in the Clark International Airport for the visitors, as there are regular bus services and air-conditioned jeepneys.
Climate pattern in Cauayan and Clark Freeport Zone, Pampanga
Clark Freeport Zone, Pampanga's climate is under the hot sun for most of the time, which does not differ that much than that of Manila. Usually, it will be warm and sunny throughout the years with little rains except for typhoon season which the weather can be unpredictable with heavy rains and thunderstorm. The average high temperature in Clark Freeport Zone, Pampanga is around 29 and 34 degree Celsius while the average minimum is about 21 and 26 degree Celsius. While around November to April, these months will be the peak of seasons because it will be warm and pleasant. If you plan to visit Clark Freeport Zone, Pampanga during this season make sure you book your flight and hotel early as both fill up quickly.
Highlights attractions in Clark Freeport Zone, Pampanga
Nayong Pilipino Clark - Opens to the public since 2007, the Nayong Pilipino Park is a cultural theme park that is centered majorly around the history and culture of the Philippines and its people. With an area of 3.5 hectares, the attractions include the Money Museum, Textile Museum and village replicas of various indigenous groups. In addition to that, there is also a picnicking area with traditional dances being performed for the visitors to view. Managed by the Nayong Pilipino Foundation, it was closed for a while before being redeveloped and reopened in 2014.
Clark Museum - Clark Museum is a museum in Clark that features a variety of attractions and exhibits that highlight the local history, especially about Clark and the region of Pampangan and nearby areas in general. There are a variety of artifacts, replicas, dioramas, old photographs, murals and interactive displays spread across four galleries that allow the visitors to get immersed into the history that is being told. There is a 4D theatre that provides a unique experience here too! Tickets are selling at 200 pesos for both male and female but can go even lower if you are coming under group trips.