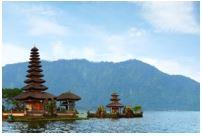 General Santos is a highly urbanized city and referred to as General Santos City and abbreviated as GenSan. It was previously known as Dadiangas and named after Gen. Paulino Santos, a former Commanding General of the Philippine Army and the settlement's leading pioneer. Located on the island of Mindanao, it is the southernmost and 15th-most populous city in the Philippines. Besides that, it is the regional center for commerce and industry of the Soccsksargen region. It is also a first-class highly urbanized city in Soccsksargen, Philippines. According to the 2015 census, it has a population of 594,446 people. B'laan people are the original inhabitants of General Santos, and traces of their early settlement of the area are found in the city's place names, which are derived from their vocabulary. This city is also considered to be one of the driest places in the Philippines with minimal rainfall.
Best time to fly from Cotabato to General Santos
The best time to fly to General Santos is during cool season as the city is one of the driest cities in the Philippines. If you're looking for the very warmest time to visit General Santos, the hottest months are April, March, and then May. The warmest time of year is generally mid-April where highs are regularly around 34.1°C with temperatures rarely dropping below 23.5°C at night. As for wind, the wind in General Santos is usually extremely calm. The windiest month is March, followed by February and January.
Airports in Cotabato and General Santos
Cotabato Airport – This airport is an airport that generally serves Cotabato city and it is also known as the Awang Airport. It is classified as a major domestic airport by the Philippines's Civil Aviation Authority. Cotabato Airport is also the 20th busiest airport to operate in the Philippines with an annual number of passengers of nearly 300,000 people, aircraft movements of nearly 3,000 and these numbers are increasing year by year. However, it does not serve the city by handling major international flights. It is located in the Maguindanao province, about 7 km away from the centre of Cotabato City. An international airport is expected to be built in June 2019 to serve the Cotabato City.
General Santos International Airport- Situated in Barangay Fatima, the airport is the largest in the island of Mindanao and is officially classified an International Airport by the Civil Aviation Authority of the Philippines (CAAP). It was inaugurated on July 6, 1996 in time to serve the influx of visitors, athletes and participants coming in from different parts of the country who were taking part in the 42nd annual Palarong Pambansa (National Games) that was held in South Cotabato, Sarangani and General Santos (SOCSARGEN) area at that time. The first international chartered flight to land in General Santos International Airport was of former President Fidel V. Ramos' homecoming from one of his state visits abroad in the mid-90s.
Climate pattern in Cotabato and General Santos
General Santos's climate is classified as tropical with the sunshine and rainfall. The average annual temperature is 27.0 °C. At an average temperature of 27.9 °C, April is the hottest month of the year. July is the coldest month, with temperatures averaging 26.5 °C.
Highlights attractions in General Santos
Pacman Wildcard Gym- This gym is one of the popular attractions in General Santos. The international boxer, Manny Pacquiao, owns it. The gym is open for public use. It is located right in front of SM City. It has world-class and state of the art gym equipment, a boxing ring, punching bags, and a lot more. The gym is air-conditioned and they offer free Wi-Fi to their guests. Besides the facilities, the gym also showcases the timeline of his life. His achievement in boxing has earned him praises and recognition from the world's superstars and royalties.
Sarangani Bay -Another way to enjoy General Santos is by seeing the stunning view of Sarangani Bay. It is the ideal place for you to enjoy the breathtaking skyline of the South while engaging yourself in an unforgettable, peaceful retreat. Each area is very picturesque and serene. It has various spots where you can have a cup of coffee or a bountiful meal at their dining area, or by their landscaped garden, or under the trees.
Tiongsan Arcade -If you are a seafood lover, this is the place to go. Delight in General Santos' bountiful supply of fresh seafood by indulging yourself in a dampa-style food trip at Tiongson Arcade. They offer a wide array of seafood such as tuna eyes, tuna belly, squid, sashimi, clams, seaweeds and many more. You can choose your seafood and asks the worker to cook any style you want like fried, sambal, tom yam and many more.