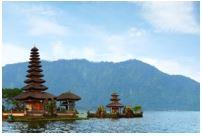 Guangzhou, Wade-Giles romanization Kuang-chou, conventional Canton or Kwangchow, city, capital of Guangdong sheng (province), southern China. Its city centre lies near the head of the Pearl River (Zhu Jiang) Delta. Because of its position at the meeting point of inland rivers and the sea, it has long been one of China's main commercial and trading centre since the 3rd century CE and was the first Chinese port to be regularly visited by European traders. The city is a historic centre of learning. And as a centre of political activity for the Chinese Nationalist leader Sun Yat-sen.
Best time to fly from General Santos to Guangzhou
The best time to visit Guangzhou is either spring or autumn, particularly in Apr, May, Oct, and Nov. During these months, Guangzhou is neither cold nor hot with most find days without interruption of the typhoon. And also, during the Spring Festival time in January, unlike cities in North China, Guangzhou becomes a world of flowers, with blossoms and flower markets almost everywhere. The busiest month for tourism in Guangzhou, China is in March, followed by April and September. Prices for hotels and flights will be most expensive during these months, though you can save if you purchase well in advance. Tourists are unlikely to visit Guangzhou in December. Those willing to visit at these times will likely find it the least expensive month.
Main airports in General Santos and Guangzhou
General Santos International Airport - General Santos International Airport is one of the Philippines Airports located in General Santos. General Santos International Airport's IATA code is GES, while its ICAO code is RPMR. There are 17 flights on three different routes from General Santos International Airport, connecting GES to 3 different cities in 1 different country. The most popular routes connect General Santos to Manila, Cebu and Iloilo. The distance between General Santos International Airport and the city centre is only 16.36 kilometres and also an average of 7 flights is departing from General Santos International Airport every day.
Guangzhou Baiyun International Airport - located in the northern part of Guangzhou city, around 43 kilometres (28 miles) from Canton Tower in central downtown. It has two Terminals: T1 and T2, both operating domestic and international flights. It is serving more than 110 air routes from and to over 100 domestic and international cities. The domestic flights are from and to Beijing, Shanghai, Xi'an, Kunming, Chongqing, Haikou, Chengdu, Hangzhou, Guiyang, Ningbo and Lianyungang, etc.
Climate pattern in General Santos and Guangzhou
Guangzhou has a subtropical monsoon (wet-dry) climate, which is typical of southeastern China. From May through early October, the summer season is long, wet, hot, and humid; south and southwest winds are often accompanied by typhoons (tropical cyclones), which are sometimes destructive. The July mean temperature is 83 °F (28 °C). The drier winter period lasts from November through early February and is mild and free of snow; the January mean temperature is 56 °F (13 °C). The third season, from February through April, is a period of transition that is marked by muggy weather. The average annual rainfall is about 64 inches (1,625 mm). Farmers in the Guangzhou area enjoy a year-round growing season. Flowers can be seen blooming throughout the year in Guangzhou, which has given rise to its nickname "city of flowers" (huacheng).
Highlights Attractions in Guangzhou
Canton Tower - Canton Tower is a modern landmark located in Guangzhou CBD. Tourists like going to the top of the tower because it is the tallest structure in Guangzhou, offering a wonderful bird's-eye view of the city. At night, it lights up the Pearl River and Zhujiang New Town area with its rainbow of lights.
Shamian Island - A foreign settlement was built on this island in the Pearl River in the 19th and early 20th centuries. You could enjoy strolling among old European buildings of different styles and big old trees. While walking around Shamian Island, there are lots of incredible buildings to be seen, and there is a lot of opportunities to try different cuisines, including the local Cantonese cuisine. It's an excellent place for a stroll, and you'll find many old official embassy buildings, cathedrals, churches, as well as shade, walking along with the greenery.
Chen Clan Ancestor Hall - The Chen Clan Ancestral Hall is an ancient architectural complex with a symmetrical pattern. It was established by members of the large Chen clan who were very influential in southern China in the late 1800s. It has a very traditional look to it, and it is huge. Interestingly, the structure was built in such a conventional manner at a time when building going up in commercial cities in the south often had a Western architectural style.