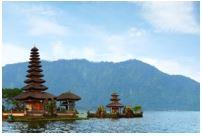 Brisbane is the capital of Queensland. It is a large city located on the Brisbane River. Brisbane is the most densely populated city in Queensland, Australia. While Brisbane is the third most populous city in Australia. Named after the Brisbane River where the city is located.
Best time to fly from Iloilo to Brisbane
Winter is a low season for travelers traveling to the Brisbane. You can save your money because of low lodging prices this season. While during the peak season, accommodation and flight prices will increase. This happens, from October to January. In Christmas and New Year is a great time. You need to make an early booking to get a discount at that time for anyone traveling during those months. the best time to visit the Brisbane is in April and May. The temperature at this time is very bright and the rain is not much down is the best condition to be on the Brisbane.
Main airports available in Iloilo to Brisbane
Basco Airport - This airport is the main transportation for Basco. Basco Airport is one of two airports in Batanes Islands. This airport serves the Batanes region of the Philippines. It is located in the provincial capital of Basco. Sky Pasada makes Basco Airport as one of their hubs. Although the airport has received international flights, this airport is not classified as an international airport.
Brisbane Airport - It is in the North-East of the city center. The airport provides domestic and international services. Brisbane Airport operates 23 million passengers by 2017. The airport is assisted by Brisbane Airtrain which provides train services from Brisbane city center to and from the airport.
Climate pattern in Iloilo to Brisbane
Brisbane has a subtropical climate. Average temperatures on the Brisbane range from 20 degrees Celsius to 30 degrees Celsius. While the average cold temperatures are below 22 degrees Celsius but not below 0 degrees Celsius.
Highlights in Brisbane
Sea World - it is Gold Coast, Queensland, Australia. Sea World is a marine and ocean mammal park. Keith Williams is the founder of SeaWorld. It was founded in 1923. Previously known as Surfers Paradise Sky Gardens. This place also promotes conservation through education and rescue and rehabilitation for sick, injured or orphaned wildlife. Many attractions are on Sea World such as Storm Coaster, Nickelodeon Land, Castaway Bay and many others. He also has a show in the park. For example, the Paw Patrol on Holiday show performed on Nickelodeon Stage on live broadcast. It features Chase and Marshall.
Brisbane Botanic Gardens, Mount Coot-tha - The garden, originally known as the Coot-tha Mountain Botanical Gardens. It has an area of ​​52 hectares. In 1970, this place was established by the Brisbane City Council and officially opened to the public in 1976. The park is the second botanical garden established in Brisbane. New gardens have been developed by the City Council because the original town site cannot be expanded, and the place is usually flooded. In 1975, the Coot-tha mountain library in the park opened.
Lone Pine Koala Sanctuary - Lone Pine Koala Sanctuary is Sanctuary 18 44 acres. Koala Sanctuary is located on the outskirts of the Fig Tree Pocket in Queensland, Australia. This place was founded in 1927. It is the oldest and largest koala sanctuary in the world. This place is inhabited by two koalas called Jack and Jill at first. Other wildlife in the area include koalas, kangaroos, wombats, echidnas, and various reptile species. Platypus was also in this shelter in 2010. Visitors are allowed to hold a koala for a fee. Visitors can feed their noodles free of charge at kangaroo reserves. It has an area of ​​5 hectares. Where the animals are moving freely.