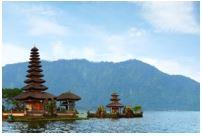 Located at the southeast coast of China, Xiamen is a famous seascape in the Fujian Province. As a seaport, Xiamen has a wide gulf with deep water but without freezing and silting. Xiamen directly translates to 'the gate of China', which perfectly describe why you need to experience Xiamen travel at least once.
Best time to fly from Iloilo to Xiamen
Travelling to Xiamen can be done at any time of the year except the typhoon season. The best time to visit Xiamen is in spring and autumn. Spring occurs between March to May in Xiamen, and it's one of the best periods to visit Xiamen. You can get the beautiful sunshine, and also enjoy the pleasant sea breeze.
Main airports available in Iloilo and Xiamen
Iloilo International Airport – This airport is located 19 kilometres away or a 20 to 30-minute drive from the city centre of Iloilo. The Iloilo International Airport is the fourth busiest airport in the Philippines and regarded as one of the country's most beautiful airports. This airport serves domestic and international flights to destinations such as Hong Kong, Singapore, Cebu, Manila, Cuyo and many more. Some of the airlines that operate here include Air Juan, Cebu Pacific and Philippines Airlines. This airport is equipped with amenities such as ample check-in counters, flight information counters, ATMs, shops and many more. To get to the city, there are a few public transportation options such as the Jeep, taxis and shuttle van.
Xiamen Airport - Xiamen Gaoqi International Airport is the airport serving the city of Xiamen in Fujian Province, China. The airport is located on the north side of Xiamen Island. There are two terminals at this airport, which are closed after the arrival of the last flight, so transfer passengers are unable to stay overnight at the airport. This airport handles flights to many destinations such as Macau, Tokyo, Amsterdam, Singapore, Taipei and many more. Some of the airlines that operate here include Air China, KLM, Philippines Airlines, XIamenAir and Thai Airways, to name a few. There are many amenities available at this airport such as cafes, restaurants, shops and ATMs. Travellers arriving at this airport can get to the city by transportation options to get to the city by taking the bus or taxis.
Climate pattern in Iloilo and Xiamen
If you prefer to visit Xiamen during the cold season, the coldest month is January, with the monthly average temperature of 12.6℃ and the lowest temperature of 9 to 11℃. By contrast, the hottest month is July, with the monthly average temperature of 28℃ and the highest temperature of 31 to 33℃. It is best to avoid visiting from May to June because it is the rainy season. The typhoon season lasts from July to September. Therefore, be ready to bring umbrellas and raincoats.
Highlights in Xiamen
Gulangyu Island - Also known as the Sea Garden, Gulangyu Island is located southwest of Xiamen City. It is reachable by ferry boat from Xiamen City that takes about 5 minutes. Gulangyu's natural beauty, ancient relics and architectures made it one of the most visited attractions in Xiamen. Gulangyu island still has an atmosphere reminiscent of Southern Europe. Visitors can explore the island by foot and enjoy the beautiful streets, flower gardens and attractions such as the Sunlight Rock, Shuzhuang Garden & Piano Museum.
South Putuo Temple – Surrounded by the beautiful sea and the Wulao Peaks, the South Putuo Temple is worth visiting. This temple is closely located to Xiamen University and Lu River. South Putuo Temple was founded in the Tang Dynasty, the monks who inhabited the place has established it into a Buddhist sacred land. You will be able to witness the Hall of Heavenly Kings Daxiong Hall, the Hall of Great Compassion and a Pavilion built in 1936 in which Buddhist scriptures, Buddha images from Burma, ivory sculptures and other works of art are stored. In short, it is a great location to see the beauty of nature and Buddhism.
Jimei School Village - Undoubtedly one of the major scenic spots in Xiamen, this spot is worth visiting. It is located on the other side of the bank facing north Xiamen Island. The school was founded by Tan KahKee (Chen Jiageng) in 1913, occupying an area of 100,000 sq. Meters. Jimei School Village consists of universities, colleges, secondary schools, primary schools and kindergartens with 10,000 students and teachers. It is more than just a compilation of various schools, but also famous for its tourists' attractions like Turtle Garden, Returnees Garden and the former residence of Mr Tan Kah-Kee.