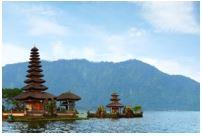 The Philippines is famously known as an island country of Southeast Asia located in the western Pacific Ocean. One of the must-go tourist destinations in the Philippines is Legazpi. Often referred to as Legazpi City, it is the capital of the province of Albay in the Philippines. It is named after Miguel Lopez de Legazpi who is a Spanish conquistador. This city should be on your list as it has everything from adventure to history and shopping to eating.
Best time to fly from Romblon to Legazpi
Legazpi has a tropical rainforest climate with an abundant amount of rainfall throughout the year. On average, the warmest month in Legazpi is May. The sea temperature is suitable for swimming throughout the year. The busiest month or peak season for tourism is January, July and March. Visitors would discover that the prices for hotels and airline tickets are the priciest during these months. Hence, visitors should plan ahead and make an early purchase. Legazpi is least busy in December. Those who plan to visit at this time would find it the cheapest month.
Main airports available in Romblon and Legazpi
Tugdan Airport – Located in Barangay Tugdan in the municipality of Alcantara, Tugdan Airport is the only airport in the province of Romblon. It is situated less than an hour from Metro Manila. Classified as a Principal Airport Class 2 by the Civil Aviation Authority of the Philippines, Philippine Airlines used to fly a week thrice to the airport but had stopped since September 2016. For the moment, only Cebu Pacific has flights to the airport with four flights weekly from Manila. Known as a small domestic airport, this airport has basic facilities like toilets and food stalls for its visitors.
Legazpi Airport – Situated in the Bicol Region, this domestic airport can cater to medium-sized civilian jets and military aircraft. For the moment, only Cebu Pacific and Philippine Airlines are available there. It has basic facilities like eateries, toilets and ample parking for visitors. In 2020, Legazpi will have its very own international airport that will handle almost 2.2 million passengers yearly. It will replace Legazpi Airport, which is only approximately 3 kilometers away from Mayon Volcano.
Climate pattern in Romblon and Legazpi
Romblon's climate weather is tropical. The temperature is normally high with May being the warmest month of the year. Its rainy season falls in June to December with October being the wettest month. Visitors should avoid visiting if they are not a fan of the wet season. As for Legazpi, it features a tropical rainforest climate. The average temperatures differ a little. The temperatures are hot all year with a chance of rain all year round. The warmest time to visit Legazpi is in May, June and followed by April.
Highlights in Legazpi
Mayon Volcano National Park – This stunning destination must be on the top of your list when you are in Legazpi. Visitors can choose to hike along the base of the volcano, take an ATV tour or paddle the raft whilst enjoying the picturesque view of the mount. The foot of the beautiful mountain consists of rice fields, creeks, plains and rivers that are definitely Instagram-worthy.
Vera Falls – Located between two volcanoes on the other side of Mount Mayon, this breathtaking destination will sweep you off your feet. Visitors can connect themselves to nature by walking down a set of jungle stairs that will eventually lead them to Vera Falls. Visitors can beat the warm temperature of Legazpi by splashing themselves in a cool and shallow pool of the waterfall base.
Daraga Church – Built by the Franciscan missionaries in 1773, this exquisite church is located on top of a hill overlooking the wide sea and the stunning Mount Mayon. Its Baroque architecture makes the church looks majestic and grand. Aged more than 240 years, this church has witnessed so much including a volcanic eruption in 1814 that claimed more than 1200 lives, wars, invasions and corruptions.