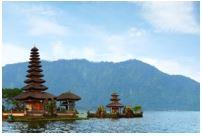 The Philippines is a beautiful place with so many interesting things to be discovered. Clark is one of the best places that worth your visit, Clark or also known as Clark Freeport Zone is located in Pampanga. It used to be a military base, but then now it has become one of the top business destinations. The specific location will be on the northwest side of Angeles City and the west side of Mabalacat City.
Best time to fly from Virac to Clark Pampanga.
Clark Pampanga has a climate that is classified as the tropical. On average, the temperature on Clark is a tad bit high with a temperature of 28 degree Celsius. However, it has a lot of rainy seasons which are in June, July August, September, and October. The dry season is on January, February, March, and April. The best time to visit will be in February as the weather is not too hot and there is a low chance of rain also, during this month there will be the famous Hot Air Balloon Fiesta.
Main Airport available in Virac and Clark Pampanga.
Virac Airport - Virac Airport is the airport that serves the province of Catanduanes. It is the only airport that serves the island. The only airline that works with Virac Airport is Cebu Pacific and it only provides a route to Manila. Reaching the airport will not be a problem as there previous transportation modes that can be used, such as a bus, rented car or public transport.
Clark International Airport - Clark International Airport is the airport located in the northwest of Manila. The airport serves the general part of Luzon. The airport is facilitated with two runways; each of it is 3,200 meters. Among the airlines that work together with the airport are AirSWIFT, Asiana Airlines, CathayDragon, Cebu Pacific. China Eastern Airlines, Emirates, Jeju Airlines, Jetstar Asia Airways, Jin Air, Philippines Airlines, Philippines Airlines operated by PAL Express, Philippines AirAsia, Platinum Skies Aviation, Qatar Airways, Royal Air Philippines, Scoop, and T'way Airlines. The airport also used to deliver cargos. Clark International Airport is facilitated with great facilities such as information counter, restaurants, ATMs, and waiting area.
Climate pattern in Virac and Clark Pampanga
The climate in Clark Pampanga and Virac are both tropical with an annual average temperature of 26-27 degree Celsius. Hence, there will be a significant amount of rainfall throughout the year. The warmest month will be in May with a temperature of 28 -29 degree Celsius. January will be the coolest month, with an average temperature of 25 degree Celsius. Be sure to update on the weather forecast in case of the great rain and typhoon. This might cause your flight and outdoor activities to be rescheduled.
Highlights in Clark Pampanga
Clark Museum and 4D Theatre – Clark Museum and 4D Theatre is a very interesting place. The museum has four galleries which are a collection of artefacts, true to life replicas, scenic dioramas, and old photographs, mural, and interactive display. There will be a 20 minutes showcase of a 4D theatre entitled 'Risen from the Ashes'. This is a very fun way to learn, especially if you bring along your family.
Air Force Park – Air Force Park is the place where you can learn the history of Clark. Clark used to be a US Air Force Base. Hence, there are some planes and airways that left in the city. People often come here to enjoy a picnic, with some planes as the background. Make sure you bring your camera because some of the planes are rare to be seen.
Aqua Planet – Aqua Planet is the perfect place for you to have fun with your family or friends. It is the most popular water park in Clark. Not only a water park, recently the park just upgrade into a themed park which it just upgraded the fun. Among the famous attractions are, The Tornado, Super Bowl and Octopus Racer.