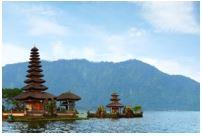 Davao City is in South Mindanao, Philippines. Davao is a city which is a commercial beach center located near Mount Apo. Mount Apo has the highest mountain peak in the world with a height of 955 m. It also places many species of birds. One hundred eleven species located in the area originate in this mountain. He also puts on one of the world's largest eagles, a highly threatened Philippine eagle. The city center People's Park is famous for its colorful original carvings and fountains. The area also houses Durian Dome. The dome was named after the sharp fruits that flourish in Mindanao. The Davao River flows in the middle of the city. Davao is part of the East Asian Growth Area.
Best time to fly from Basco Batanes to Davao
February and March are the least seasons of Davao's tourists. Not only are tourists lacking, but most hotels offer cheaper rates to attract tourists this season. Occasionally, travel companies are also rewarding or offering discounts for excursions to Davao to attract tourists in these months. In Davao, the peak of tourism takes place in January. Higher accommodation rates than other seasons. At Christmas time are a very busy date and a date that you should avoid it and not in an occupied state. Between May and October is the rainy season. So be prepared if you come at this time.
Main airports available in Basco Batanes to Davao
Basco Airport -This airport is the main transportation for Basco. Basco Airport is one of two airports in Batanes Islands. This airport serves the Batanes region of the Philippines. It is in the provincial capital of Basco. Sky Pasada makes Basco Airport as one of their hubs. Although the airport has received international flights, this airport is not classified as an international airport.
Francisco Bangoy International Airport -The airport is in the North of the city center. Francisco Bangoy International Airport is the main airport serving the city and the region. In Mindanao, it is the busiest airport and the third busiest in the Philippines. Davao Pacific has announced this airport as their third hub on November 12, 2007. On 26 March 2018, Philippine Airlines, the national flag carrier announced the airport as their third hub.
Climate pattern in Basco Batanes to Davao
Davao has a tropical climate. Davao has two seasons, seasons and wet seasons. It is dry and sunny throughout the year with occasional rain from June to December. The province of Davao usually gets cyclone once a year or no. North Davao receives more rain and hurricanes than southern Davao as it has a different climate. The Davao temperatures can reach 36 degrees Celsius in summer from March to May and as low as 18 degrees Celsius in the mountains during the rainy season. The average temperature is about 24 to 34 degrees Celsius, and there are not many changes except in May, the hottest month.
Highlights attractions in Davao
Mount Apo - Mount Apo is a potentially active stratovolcano. This mountain is located on the island of Mindanao, Philippines. Mount Apo has a height of 2,954 meters above sea level and it is the highest mountain in the Philippine Islands located between Davao City and Davao del Sur in XI and Cotabato Region in Region XII. Mount Apo was declared a national park by President Manuel L. Quezon on May 9, 1936. Mount Apo is the highest mountain and volcano in the Philippines. It is one of the most popular climbing destinations in the country.
Philippine Eagle Center - A conservation center for endangered Philippine eagles and offering educational excursions. The Philippine Eagle Center has an area of ​​8.4 hectares located at the foot of Mount Mt. Apo di Malagos. The Philippine Eagle Center operates as a conservation breeding facility for endangered Eagle Philippines and other prey birds. Besides, it also accelerates a large number of typical floras from tropical rain forests. There are many trees and blooms in this center.
People's Park - The park covers an area of ​​4 hectares and One of the main features of the park is the Durian Dome with 425 square meters. It has an inspired design of durian fruit. After its inauguration in December 2007, the park organized 1,101 species of plants and trees, both native and non-native planted throughout the five park areas.