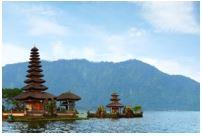 Batam is the largest city in the Province of Riau and an emerging transport hub, and part of a free trade zone in the Indonesia–Malaysia–Singapore Growth Triangle. Batam is an oval-shaped island that has many bays, islets, and peninsulas, located just south of Singapore. Traveling around Batam island is easy and inexpensive. However, compared to Jakarta and Bali the choices of public transportation are quite limited in Batam. The recently established public bus system has become a major commuting choice among locals and tourists.
Best time to fly from Cebu to Batam
Batam is an all year round travel destination. But if you are looking for the best time to travel to Batam to experience the richness of culture there, then December is the answer. Head to the vibrant island of Batam to immerse into the exciting end of the year festival! The main street along Jalan Imam Bonjol in downtown Nagoya will be transformed into a massive stage presenting spectacular performances as the Batam International Culture Carnival (BICC).
Main airports available in Cebu and Batam
Hang Nadim International Airport - It is an airport serving Batam and located on the Riau Islands of Indonesia. The airport is named after a Malay warrior, Laksamana Hang Nadim. It is the main entry by air to the island, besides ferries from neighboring islands (including Singapore). Airlines such as Batik Air, Citilink, Garuda Indonesia, Lion Air, Malindo Air, Sriwijaya Air, Susi Air, Wings Air, and XpressAir offer domestic as well as international flight connecting Batam and neighboring cities and countries.
Mactan–Cebu International Airport - The Mactan–Cebu International Airport which is in Lapu-Lapu City on Mactan Island, is an international airport that serves the city of Cebu. AirAsia Philippines, Cebgo, Cebu Pacific, PAL Express, and Philippine Airlines among hundreds of airlines that operate at this airport connecting few domestic and international flights. You can fly between Cebu and big cities such as Seoul-Incheon, Hong Kong, Dubai, Kuala Lumpur from this airport. This airport which consists of two different terminals is the second busiest international airport in the Philippines. While waiting for your flight at this airport, you can shop or dine in at various duty-free shops and restaurants in The Mactan–Cebu International Airport. Getting to the airport is pretty easy as there are many choices of public transportation available from the city center.
Climate pattern in Cebu to Batam
Batam has a tropical climate similar to its neighboring countries Singapore and Malaysia. The island has mainly 2 distinctive seasons which are the dry and rainy season. The best time to visit Batam is during the dry season between May and September. Tropical precipitation alternates with sunny days between October and June.
Highlights in Batam
Nongsa Coast and Waterfront City - These two places are famous among water sports enthusiasts. There are many sports club and resorts along the Nongsa Coast and Waterfront City. Perfect place for you and your family to enjoy fun outdoor activities.
Barelang Bridge - It is the famous icon of Batam. It is a six sophisticated full swing bridges that connects three islands. The bridge is named after the abbreviation of those three islands: Batam, Rempang, and Galang - Barelang. Traveling on the two kilometers bridge will take approximately 20 minutes.
Nagoya - This second Nagoya (after the original one in Japan) located in the city center. It home for few historical religious sites. The Laughing Buddha Temple, Maha Vihara Duta Maitreya is one of the largest Buddhist Temple in South East Asia. The temple was built by the Chinese community in Batam and attracts thousands of Buddhist followers every day.