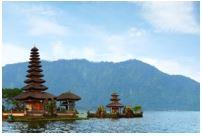 There are thousands of beautiful places in the world. Sendai is just one it. Sendai is the capital city of Miyagi Prefecture. It is among the 20 japan designated city. The city is quite packed as for June 2019. It had a population of almost 1,900,000. However, because the city is well designed, the city does not overwhelm by the citizens and building. The city also been known as the city of trees or 'Mori no Miyako' because trees are lining across the road.
Best time to fly from Cebu to Sendai
The climate of Sendai is a humid continental climate that makes warm and wet summer, while the winter is cool and dry. The winter is cool, with average temperatures of 1.5 degrees Celsius. Usually, the winter will be in January. The summers are very warm, with an average temperature of 24 degrees Celsius. The typhoon rarely hits the good news about Sendai, but it still has rainy seasons which usually start from June to early July. Hence, the best time to visit Sendai will be in February, where it still winters.
Main Airport available in Cebu and Sendai
Mactan-Cebu International Airport – Mactan-Cebu International Airport is an international airport that serves the people in Cebu City and some parts of Central Visayas. There are two terminals in which terminal 1 was built in 1990 ad terminal 2 or also known as Mactan-Cebu International Airport Terminal 2 was opened to the public in 2018. Among the airlines that works with the airport are Air Juan, AirSWIFT, Asiana Airlines, Cathay Pacific, Cebu Pacific, Cebu Pacific operated by Cebgo, China Eastern Airlines, China Southern Airlines, Emirates, EVA Air, Jeju Air, Jin Air, Juneyao Airlines, Korean Air, Lucky Air, Pan Pacific Airlines, Philippines Airlines, Philippines Airlines operated by PAL Express, Philippines AirAsia, Royal Air Philippines, Scoot, Sichuan Airlines, Silk Air, T'way Airlines, Tigerair Taiwan and XiamenAir. The airport is facilitated with great facilities such as a restaurant to dine and waiting area.
Sendai Airport- Sendai airport is an international airport that serves the people of Sendai, Japan. It is located in the city of Natori, Miyagi which is around 13.6 kilometres from the city of Sendai. The airport is well facilitated with four floors in the terminal. There is also restaurants, waiting area, observation deck and many more. Among the airlines that work with the airport are, AirAsia Japan, Air China, Air Do, All Nippon Airways, All Nippon Airways operated by ANA Wings, Asiana Airlines, EVA Air, Fuji Dream Airlines, Ibex Airlines, Japan Airlines, Japan Airlines operated by J-Air, Peach, Skymark Airlines, Thai Airways, and Tigerair Taiwan.
Climate pattern in Cebu and Sendai.
Both of Cebu and Zamboanga is an Asian country. However, the climate in Cebu might differ from the climate in Sendai. The climate of Cebu is practically a bit warm while in Sendai it is mainly cool except for the summer. Sendai will be a great place for people who loves cool temperature and snow. While Cebu is great for those who are seeking tropical vibes if you want to visit Sendai, make sure you make the early booking as it can be quite popular, especially during winter.
Highlights in Sendai
Zuihoden Mausoleum – Zuihoden Mausoleum is one of the most popular attractions in Sendai. Zuihoden is one of the powerful feudal lords of the Edo period. Here, you will get to see some specimens of their hair and bones. Moreover, the mausoleum is full of colourful artefacts, paintings, and unique buildings. It is a perfect place for people to observe and learn about the past.
Downtown Sendai – Downtown Sendai is the place for you to experience the culture and lifestyle of the Japanese. It is located in the west of JR Sendai Station. Here, in the morning, the place will turn into the 'Asaichi' or morning market. You get to see tons of fishes and local produce. Several stalls sell prepared food such as onigiri, takoyaki and many more.
Sendai Uminomori Aquarium – Sendai Uminomori Aquarium is the largest and most modern aquarium in the Tohoku Region. It has been operating since 2015, with thousands of fishes swims in the tank. It also gives educations to people of the importance of balancing the ecosystem as well as exhibits on sea life.