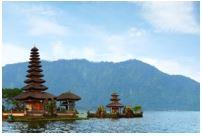 The Philippines is a beautiful place with so many interesting things to be discovered. Catarman is a first-class municipality and capital of Northern Samar province. It is the largest municipality in the Philippines. There so many points of interest in Catarman such as the Pink Beach, Onay Beach, Busay Falls and many more.
Best time to fly from Clark-Pampanga to Catarman
Catarman has a climate classified as the tropical. Which also makes Catarman has a significant amount of rainfall, even during its driest month. The average annual temperature is 26 degree Celsius. The best time to visit according to the temperature will be in February, where the rainfall perceptions are lower, and the warm temperature is pleasant. August will be a peak season for Catarman where people will be celebrating the Tarapo Festival. December also will be a peak time where people will celebrate Christmas.
Main airports available in Clark-Pampanga and Catarman
Clark International Airport - Clark International Airport is an airport located in the northwest of Manila. The airport serves the general part of Luzon. The airport facilitated with two runways each of it is 3,200 meters. Among the airlines that work together with the airport are AirSWIFT, Asiana Airlines, CathayDragon, Cebu Pacific. China Eastern Airlines, Emirates, Jeju Airlines, Jetstar Asia Airways, Jin Air, Philippines Airlines, Philippines Airlines operated by PAL Express, Philippines AirAsia, Platinum Skies Aviation, Qatar Airways, Royal Air Philippines, Scoot, and T'way Airlines. The airport also used to deliver cargos. Clark International Airport facilitated with great facilities such as information counter, restaurants, ATMs, and waiting area.
Catarman National Airport - Catarman National Airport is an airport that serves the people in the general area of Catarman. The airport classified as a Class 2 principal (minor domestic). There is only one airline that works with the airport, which is Philippines Airlines operated by PAL Express. The airport facilitated with basic facilities such as toilets, information counter, and waiting area. However, do not expect much since this is a quite small airport.
Climate patterns in Clark Pampanga and Catarman
The climate in Clark Pampanga and Catarman are both tropical with an annual average temperature of 26-27 degree Celsius. Hence, there will be a significant amount of rainfall throughout the year. The warmest month will be in May with a temperature of 28 -29 degree Celsius. January will be the coolest month, with an average temperature of 25 degree Celsius. Be sure to update on the weather forecast in case of the great rain and typhoon. It might cause your flight and outdoor activities to rescheduled.
Highlights in Catarman
Pink Beach - Pink Beach is one of the famous destinations in Catarman. People even would go to Catarman to hang out at the Pink Beach. The Pink Beach is in Sila Island. The name is pretty much self-explanatory where the sand will be in pink color. For those who think this is impossible, there is a science behind it. The sand mixed with red corals and different shells together with the white sand. It is the perfect place for you to take some pictures and you can also snorkel. People would often be camping at the shores.
Busay Falls - Busay Falls is one of the unique falls in Catarman. The falls is in San Isidro, 2 kilometers far from the heart of the Catarman town. People would go swimming, and even some who loves adventures and thrill will go for cliff-diving. The falls covered with the green scenic view of the forest match together with the pleasant sounds of a bird chirping.
Veriato Falls - Veriato Falls are also has become the most visited falls in Catarman. The water will fall from a 30 meters high rock going down straight to a cool natural pool which lots of people often go for a swim. It is also a perfect place for you to have a picnic alongside the pool.