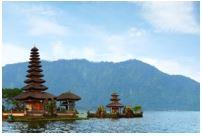 Cauayan is a third-class city in Isabela with a population of only 129, 523 founded on September 8th, 1739. The town was famous in the Spanish regime as part of the tobacco industry. The city is at the heart of the province economy by seven other cities surrounding it.
Best time to fly from Clark-Pampanga to Cauayan
The best time to visit Cauayan from Clark would be during the Gawagaway-yan Festival, which is celebrated every end of March until the first week of April. The Gawagaway-yan festival is a festival to celebrate god harvest and joyous gathering. A festival is a two-week-long event which commemorates Cauayan's cityhood and honors the fruits of hard labor of its people. During the festival, tourists can attend thanksgiving mass, watch street dancing, enjoy free concerts and take part in sports events. They can also go for agro-trade fairs which showcase Cauayans agricultural resources.
Main airports available in Clark-Pampanga and Cauayan
Clark International Airport (CRK) - Clark International Airport is 80 km northwest of Manila and is an easy 1-hour 30-minute drive from the capital. Located in the province of Pampanga, the Clark International Airport serves the general vicinity of central and northern Luzon. Travelers can easily catch public buses in the Metro Manila area to the Clark International Airport. For a cheaper ride, travelers can opt for the air-conditioned jeepneys en route to the nearby Dau Bus Terminal and SM City Clark. Around the Clark International Airport, travelers can walk around the Clark Freeport Zone, which is five minutes away. There are plenty of restaurants and duty-free shops to keep you entertained.
Cauayan Airport (CYZ) - The Cauayan Airport serves the general area of Cauayan in the Isabela province. The airport is relatively small and classified as a secondary airport or a minor commercial, domestic airport. There is a limited choice of transportation to and from the airport. Because of that, travelers may have to take a taxi or arrange with local guides. A traveler could also ask the hotel to ensure you are taken care of upon arrival.
Climate patterns in Clark-Pampanga and Cauayan
Compared to Clarks tropical savanna climate, Cauayan has a tropical climate with significant rainfall during most months, an abridged dry season. Clark's annual average rainfall is only 1,991 mm compared to Cauayan's average yearly rainfall, which is 2,301 mm per year.
Highlights in Cauayan
Dacuycuy Farm – Located in Barangay Sillawit houses, the Dacuycuy Farm is a must-visit if you are an agriculture fan. Here at Dacuycuy Farm, visitors get to experience and in-depth learning experience of the first prawn hatchery in the region. Amongst things visitors will learn is how giant water prawns are produced and harvested. Here visitors will also be able to see many ornamental plants, coconut trees, and various local fruits.
Hacienda de San Luis – During the Spanish colonial period, Hacienda de San Luis used to be an actual hacienda for indoor and outdoor activities. The Hacienda de San Luis was opened in 2015 for history buffs as being here will transport visitors back to Cauayan City back in 1740. Adrenalin junkies will also have fun here as the hacienda offers wall climbing, rappelling, and 250 meters, 30 feet high zipline.
The Lady of the Pillar Parish Church – The Lady of the Pillar Parish Church, said that the Lady of the Pillar gives hope and encouragement to weary souls. The church, built back in 1741, has a well-preserved facade resembling a fortress yet has a modern interior. Many come here to dedicate their prayers to the miraculous Nuestra Senora de Pilar image.