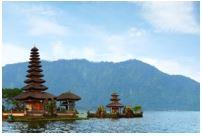 Dipolog is a 3rd class city and capital of the province of Zamboanga del Norte, Philippines. Dipolog holds a fascinating fusion of a traditional city and the essence of a progressive town. It is the perfect place for visitors who are longing for a gasp of clean air and authentic nature experience. Despite being a small city, Dipolog has more to offer with its rich history and culture.
Best time to fly from General Santos to Dipolog
Dipolog is similar to other Philippines cities. It is mostly warm and humid throughout the year. If dry weather is what you're after, the months with the lowest chance of significant precipitation in Davao are March, April, and then February. You may want to avoid visiting Davao in late January, as it's most likely to rain during that month. The busiest month for tourism in Dipolog, is in January, followed by September and May. If you are planning to save on flight tickets and hotel, it is best to visit in June.
Main airports available in General Santos and Dipolog
General Santos International Airport - Also known as General Santos City Airport (GES), this airport is located in the city of General Santos, Philippines. It is the largest airport in the island of Mindanao and serves domestic and international flights from destinations such as Cebu, Iloilo and Manila. Some of the airlines that operate here are Cebu Pacific and Philippines Airlines. The General Santos International Airport is equipped with facilities such as ATMs, nursing center, passenger lounge and many more.
Dipolog Airport - Dipolog Airport (DPL) is the main airport serving the general area of Dipolog, the capital city of Zamboanga del Norte, in the Philippines. The airport is one of the busiest in Mindanao, especially considering its classification as a secondary airport by the Civil Aviation Authority of the Philippines (CAAP), a body of the Department of Transportation (DOTr) responsible for the operations of airports in the Philippines except for the major international ones. This airport only operates flights to domestic destinations such as Manila and Cebu. Cebu Pacific and Philippines Airlines are the only airlines that operate here.
Climate pattern in General Santos and Dipolog
The average temperatures in Dipolog do not vary much. Depending on the humidity, the temperature is hot year-round with a chance of rain throughout most of the year. If you're looking for the very warmest time to visit Dipolog, the hottest months are April, May, and then June. The warmest time of year happens in April where it can reach up to 32.6°C with temperatures dropping below 25°C at night.
Highlights in Dipolog
Dipolog Sunset Boulevard - In the evening, the beautiful seashore running from St. Cruz in Barangay Central to Purok Bularan in Barangay Miputak, Dipolog Sunset Boulevard is the perfect location for those who wish to enjoy the serenity of a breathtaking sunset. Here, you can either stroll around the shore or pick a spot to watch the sunset. There are also live bands and restaurants around if you would like something livelier.
Linabo Peak - The Linabo Peak is located in Sitio Dinginan, Barangay Lugdungan. Take a hike up the Linabo Peak 3,000-steps trail that leads to an astonishing view of Dipolog and Dapitan against a mesmerizing backdrop of the sun and sky. If you are not a professional hiker, do not fret because there is a stairway that's easy to follow so you can still enjoy the view from the top. It is recommended that you go in the morning to enjoy the sunrise and cold air. Don't forget to bring insect repellent along!
Sungkilaw Falls - Feeling hot and sweaty? You might want to include a trip to Sungkilaw Falls in your itinerary. This waterfall is located in the middle of a lush, green forest. Therefore it requires visitors to trek through rough terrain before reaching it. Despite the long walk, the reward is worth it. Once you're there, you can take a dip in its cool, clear waters and your weariness will fade away.