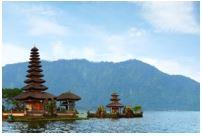 Located in the state of Telangana in India, Hyderabad is the state capital situated along the Musi River banks. Most of Hyderabad area is hilly with an average altitude of 542 meters. The city is famous among tourists for its beautiful landscapes and cultural heritage. Majority of its historical buildings were built by the Qutb Shahi and Mughal empires which can still be seen today.
Best time to fly from Boracay to Hyderabad
Hyderabad has a wet and dry season. The wet season falls between June to September due to monsoon season which carries most of the rainfall for the entire year. The weather for the rest of the year is much drier. Hottest weather can also be expected between April to May, which is around 33 degrees centigrade. For a comfortable journey in Hyderabad, visitors may consider travelling between December to January as the weather is drier and more cooling.
Main airports available in Boracay and Hyderabad
Kalibo International Airport – Situated in the Aklan province, Kalibo International Airport is a civilian airport serving Boracay. This airport is about two kilometres from the city proper. Currently, 15 local and international airlines are operating in Kalibo Airport. This airport is also a hub for Cebu Pacific, Pan Pacific Airlines and Philippines AirAsia, and the focus city for Philippine Airlines and Royal Air Charter.
Rajiv Gandhi International Airport – Rajiv Gandhi International Airport is an international airport serving Hyderabad city. This airport was named after India's former Prime Minister and officially opened in the year 2008. Up to 12 million passengers a year can be served in this airport. There is one terminal in the airport whereby the west wing handles international flights and the east wing for domestic flights. Currently, more than 25 carriers are in operation at Rajiv Gandhi International Airport. This includes AirAsia India, Air India, Alliance Air, Go Air, IndiGo, SpiceJet and TruJet. The city centre is about 24 kilometres away from the airport. Passengers can either take a taxi or take a train from the closest station Umdanagar to reach the city.
Climate pattern in Boracay and Hyderabad
Hyderabad has a combination climate of tropical wet and dry climate and hot semi-arid climate. Temperature is almost stable throughout the year, averaging around 27 degrees centigrade. Hottest months are usually between April and May about 33 degrees, while the coolest is between December and January at 22 degrees centigrade. Contrary to the dry weather in the rest of the year, most of the city's rainfall is concentrated between June to September due to the south-west summer monsoon. The air is more humid and cloudy during these periods.
Highlights attractions in Hyderabad
Charminar – Charminar is one of the most significant landmarks in Hyderabad. Charminar, which means four minarets, is a mosque built in 1591 by the fifth ruler of the Qutb Shahi dynasty. Its structure has an Indo-Islamic architectural style and decorated with granite, marble, limestone and mortar. The square main building is flanked by four 56-meter high, double balcony minarets. Charminar is surrounded by Makkah Masjid, Lad Bazaar, four arches and a fountain. The mosque was proposed in the tentative list of UNESCO World Heritage Site for its cultural and historical significance.
Golconda Fort – Golconda Fort is the early capital city of Qutb Shahi dynasty in the early 16th century. The fortified citadel is located near diamond mines and became a trade centre for diamonds. Many world's famous diamonds originated from this area. The fort area encompasses four distinct forts, 10-kilometer outer wall, royal apartments and hall, temples, mosques and many more. The fort also has an intelligent design that produces an acoustic effect which is an essential security feature during the old times. Golconda Fort can be accessed every day between 9.00 am to 5.30 pm. Visitors can also watch the Sound & Light Show at the fort which is available in English, Telugu and Hindi languages.
Birla Mandir – Birla Mandir is a Hindu temple, one of the other similar temples by the same name located across India. It was constructed on the 280-feet high Naubat Pahad hill. The temple was built to worship Lord Venkateswara, and its statue was carved from granite and standing at 3.4 meters tall. The temple was constructed using about 2000 tons of white marble. Birla Mandir is generally opened to the public and can be accessed daily. As the temple is located on a hilly area, visitors can also see the Hussain Sagar Lake from the temple grounds.