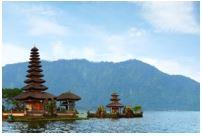 Phuket is one of the southern regions (changwat) of Thailand. It comprises of the island of Phuket, the country's biggest island, and another 32 smaller islands off its coastline. Phuket lies off the west coast of Thailand in the Andaman Sea. The Sarasin Bridge links Phuket Island to Phang Nga Region to the north. The next nearest state is Krabi, to the east across Phang Nga Bay. Phuket State has an area of 576 square kilometres (222 sq mi), somewhat less than that of Singapore, and is the second-smallest area of Thailand.
Best time to fly from Kalibo – Boracay to Phuket
The best time to visit Phuket is in December until the end of January when the days are certainly sunny and dry. Just be aware that this is the highest tourist season, so you'll find it more overcrowded everywhere and prices will be higher.
Main airports available in Kalibo – Boracay to Phuket
Kalibo International Airport – Kalibo International Airport is an amazing international airport that serves the general area of Kalibo, the capital of the municipality of Aklan in the Philippines. It is the quickest growing airport in the Philippines in terms of passenger traffic with more than 61% growth in 2011, and top 2 quickest for seats offered for June 2014 over the reliable month of the earlier year. The airport is situated 2 kilometres east of the main area of Kalibo. Kalibo International Airport services international targets such as Taipei, Busan, Seoul–Incheon, Shanghai, Hong Kong, Chengdu, and Singapore. Kalibo International Airport has a lot of interesting shops and restaurants within the airport so you can shop or dine while waiting for the plane to arrive or leave. To go in and out of the airport is straightforward because there are many types of land public transport available in Kalibo International Airport for the visitors to use.
Phuket International Airport - Phuket International Airport is an international airport that served the Phuket Province of Thailand. It located in the north of Phuket Island about 32 kilometres (20 mi) from the centre of Phuket City. The airport plays a most important role in Thailand's tourism industry, as Phuket Island is a popular resort attraction. It is the third-fullest airport in Thailand in terms of passengers, after Suvarnabhumi Airport and Don Mueang International Airport in the Bangkok Metropolitan Region. The airport set a record 15.2 million arrivals and departures in 2016, up 17.9% from 2015. There are many flights available from Kalibo International Airport to Phuket International Airport daily.
Climate pattern in Kalibo – Boracay to Phuket
Like most cities in South East Asia, including Phuket, Thailand has a tropical environment with a dry and wet season. Most visitors visit Phuket during the dry season, but the weather is mild enough to allow tourists to travel to Phuket the entire year-round. The dry season runs from November until end of April. During this time, it is sunny, warm and humid. You can experience temperatures between 25.5 -35.5 degrees. In the heavy rain or rainy season which starts from May till the end of October heavy rain showers can be estimated.
Highlights attractions in Phuket
Krabi - is the major town in the area of Krabi (thesaban mueang) on the west coast of southern Thailand at the mouth of the Krabi River where it drains in Phang Nga Bay. There are many beautiful and attractions place that you can discover here.
Old Phuket Town - Phuket Town fairly sparkles with character and nowhere more so than its Old Town. In this historically wealthy part of town, you will find temples (Buddhist and Chinese), shrines, ornate and beautifully well-preserved 'shophouses', quaint cafés, tiny print shops, unarranged private and community museums and even a mini ex-red-light district.
Phuket Trickeye Museum - The first Trickeye 3D Museum of Southern Thailand, is in Phuket Town. Trickeye museum is an interactive and exciting museum with a concept that accelerates your creativity and imagination. Come and feel free to touch 3D paintings and join the impressive memories together.