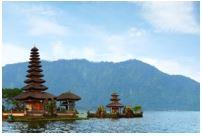 The Philippines is one of the famous holiday destinations among the tourist. One of the most popular tourist destinations in the Philippines is Cagayan de Oro. Known as a charted city, Cagayan de Oro is the regional center and business hub of Northern Mindanao, being significantly developed with lots of attractions to offer to the aspiring tourists.
Best time to fly from Cauayan to Cagayan de Oro
The climate in Cagayan de Oro is tropical year-round with an average temperature of 28 degrees Celsius. Cagayan de Oro or Philippines has only two seasons which is wet and dry seasons where rainfall can be heavy during the wet or monsoon season and humidity during the hotter months can be high. The best time to visit Cagayan de Oro would be between May, July and August when the weather is warmer with occasional showers. During this season, the sun shines bright, resulting in clear skies with the winds blow gently suitable for outdoor activities. The off-peak season is in December, in which during this season, you will find better flight tickets and hotel deals.
Main airports available in Cauayan and Cagayan de Oro
Cauayan Airport - The Cauayan Airport is a commercial airport that serves the Cauayan and surrounding city, being one of the airports operating in the province of Isabela. The airport is located in the Barangay San Fermin which is about 5.7 kilometers away from the Cauayan city center. The airlines that mainly operate in this airport is Cebu Pacific and Cyclone Airways for destinations heading to and from the cities of Manila and Palanan, although there are also flights to other local destinations. Operated by the Air Transportation Office, this secondary airport has a 2,096 meters long runway that is made of concrete. It is easy to go in and out of the airport because there are many types of transportation available in Cauayan Airport for the visitors.
Laguindingan Airport - The Laguindingan Airport is a Principal Domestic Airport Class 1, meant to serve the cities of Cagayan de Oro and Iligan, including the regions of Misamis Oriental, Lanao del Norte and Bukidnon. Sitting on a 4.17 square kilometers site in Barangay Moog which is around 46 kilometers from Cagayan de Oro and 57 kilometers from Iligan, it is the six busiest airports in the country and the second busiest in Mindanao after Francisco Bangoy International Airport. It was opened since 2013 to replace Lumia Airport and it is now able to accommodate up to around two million passengers annually. It is the hub for Cebu Pacific and Philippines AirAsia as well as catering to Philippine Airlines and Royal Air for flights heading to and from Manila, Clark, Cebu and many more. It has a new terminal that is fully computerized with four jet bridges, as well as 14 domestic and international check-in counters.
Climate pattern in Cauayan and Cagayan de Oro
Cagayan de Oro is said to have a tropical rainforest climate which dry season is shorter or almost negligent, and rainfall is normally heavy throughout the year with at least 60 millimeters of rainfall every month of the year. The average maximum temperature in Cagayan de Oro around 30 and 34 degree Celsius while the average minimum is around 17 and 19 degree Celsius. The hottest months are usually around April, May and June. Cagayan de Oro also has a high humidity with some months being more humid than others.
Highlights attractions in Cagayan de Oro
Mapawa Nature Park - Located at Barangay Cugman, this is among the most breathtaking tourist spots that can be found nearby Cagayan de Oro. The forest park allows visitors to engage in various activities such as climbing, horseback riding, canyoneering or swimming and picnicking nearby the waterfall. There is cliff jumping for the thrill-seekers too! These activities will charge you differently, with the river trek package at 1,300 pesos, the environmental fee is at 50 pesos, camping costs about 100 pesos and many more.
Gaston Park - Gaston Park is the main park that can be found in the city area, being close to the St. Augustine Cathedral and the Archbishop's Palace among others. This park is also one of the historical sites in this city. It was used as the main plaza of Cagayan de Misamis during the Spanish colonial period before being utilized as the training ground for local soldiers to fight in the Philippine-American War and the site of the Battle of Cagayan de Misamis in 1900. Named after the first city mayor, Segundo Gaston, it is visited by locals and tourists alike to unwind after a long day.
Garden of Malasag Eco-Tourism Village - Garden of Malasag Eco-Tourism Village is a botanical garden with a minor collection of butterflies, birds and deer among others. Upon entering, one may notice the variety of tribal houses, museum and education center all open for exploration, plus a swimming pool and a restaurant to top it off. In addition to that, you also have the option to stay for the night at the provided camping site and cottages.