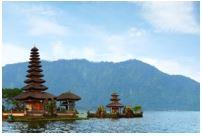 Roxas City located in Capiz, Philippines has more than 100, 000 people reside here. Roxas City is located by the sea making it popular for its seafood. People come here not just for the seafood, but to enjoy the natural wonders Roxas City has to offer. Roxas City was awarded to be the greenest, cleanest islands in the entire Philippines. This place is suitable for travellers who want to be one with nature.
Best time to fly from Kalibo - Boracay to Roxas City
The best time to visit Roxas City is in between February and April for ideal weather for outdoor activities. However, if you are fine with some rainy days, you may drop a visit in between December and May. Make sure you bring an umbrella wherever you go. The busiest months for Roxas City are in March, October and January. If you come here in any of these months, book your airline tickets and hotel months before – to avoid paying extra for them. In the peak seasons, the prices will be expensive than usual. For the least expensive month, you can come here in August where you might get better deals on that off-peak season.
Main airports available in Kalibo - Boracay and Roxas City
Kalibo International Airport - Kalibo International Airport works as the main gateway to Boracay Island. Not only the biggest Airport in the city, but it is also more than a million-passenger using this airport. Located 2 kilometres from Kalibo City, you can either take a taxi or tricycle from the airport – that is going to cost you around PHP 100 – to reach to the city centre. Kalibo Airport is the hub for several airlines i.e. Cebu Pacific, Pan Pacific Airlines and Philippines AirAsia. It also a focus city for Philippines Airlines and Royal Air Charter. Regarding airport facilities, this airport has all the basic necessities like washroom, restaurants, cafes, children play-area, massage service and many more.
Roxas Airport - Roxas Aiport is located in Barangay Gabuan, Roxas City. This airport is serving Roxas City that is situated 10.8 kilometres away from it. The Mactan–Cebu International Airport is an international airport that connects the city of Cebu with the outside world. Only two airlines are operated here i.e Cebu Pacific and PAL Express. Relatively a small airport, Roxas airport only has some basic facilities for its visitors. To go to the city centre, you either can take a taxi or a tricycle outside of this airport.
Climate pattern in Kalibo - Boracay and Roxas City
Roxas City has a tropical climate which means it has only two seasons – dry and wet. The dry season starts from March to April while the wet season is from October through December. However, the temperatures are not distinctively different between the months. The average temperature in Roxas City ranges 25.8 to 28.2 degree Celsius. It is relatively warm and temperate across the year. In between March to April, Roxas City will have the sunniest weather with a clear sky, perfect for outdoor activities. Thus, if you have decided to come here, check out the weather and plan your clothing accordingly.
Highlights in Roxas City
Floating Cottage at Palina Greenbelt Ecopark - Eating while you are on a wooden cruise is an experience that you will never think you need it. It is so relaxing, eating with your family and friends while enjoying the river's moving view. The food served here is scrumptious, and you will get to know the friendly locals here while you are having your meal.
Liktino Falls - Slide down the falls here or jump into the waters if you dare. Liktino Falls is a rather small waterfall located in President Roxas Town. The literal meaning of Liktino Falls is "to jump" where it got its name in the first place. Because before getting to the waterfall, you need to jump from huge boulders which explaining its name.
Panay Church - A Roman Catholic Church – Panay Church is the largest church bell in the entire Asia continent. It is the home for the biggest church bell in the Philippines. The rustic, gothic architecture, with the moss covering it making Panay Church looks majestic than ever Panay Church is most grandeur church across the country.